Benson Radiology now open at City West with free patient parking
28 April 2017
Benson Radiology is delighted to open the doors of its 23rd clinic at 18 North Terrace Adelaide (directly opposite the new RAH).
The City West clinic features diagnostic imaging technology not seen anywhere in the nation.
Our new PET/CT is the only scanner of its type in the country. It is the most sensitive PET system available, which allows us to scan twice as fast and with half the typical patient dose. The scanner also has the widest axial view of any PET system and image quality that delivers the clarity to detect small lesions.
Our MRI scanner (operational from early July), represents the latest in wide bore 3T MRI technology. Our scanner will be a first for the southern hemisphere. It's 20% quieter for patients and has a gradient strength previously only reserved for research scanners, delivering the highest resolution images available from a diagnostic scanner, while reducing scan times by up to 30%.
Other modalities on offer at City West include nuclear medicine, low dose CT, x‑ray and ultrasound.
Free patient parking
While the clinic is easily accessible via all forms of public transport, we have availability of free patient parking and direct access via the adjoining car park at the rear of our building. Patients can simply take a ticket at the boom gate, park in the allocated spaces on level 3, and present the ticket to our staff for validation.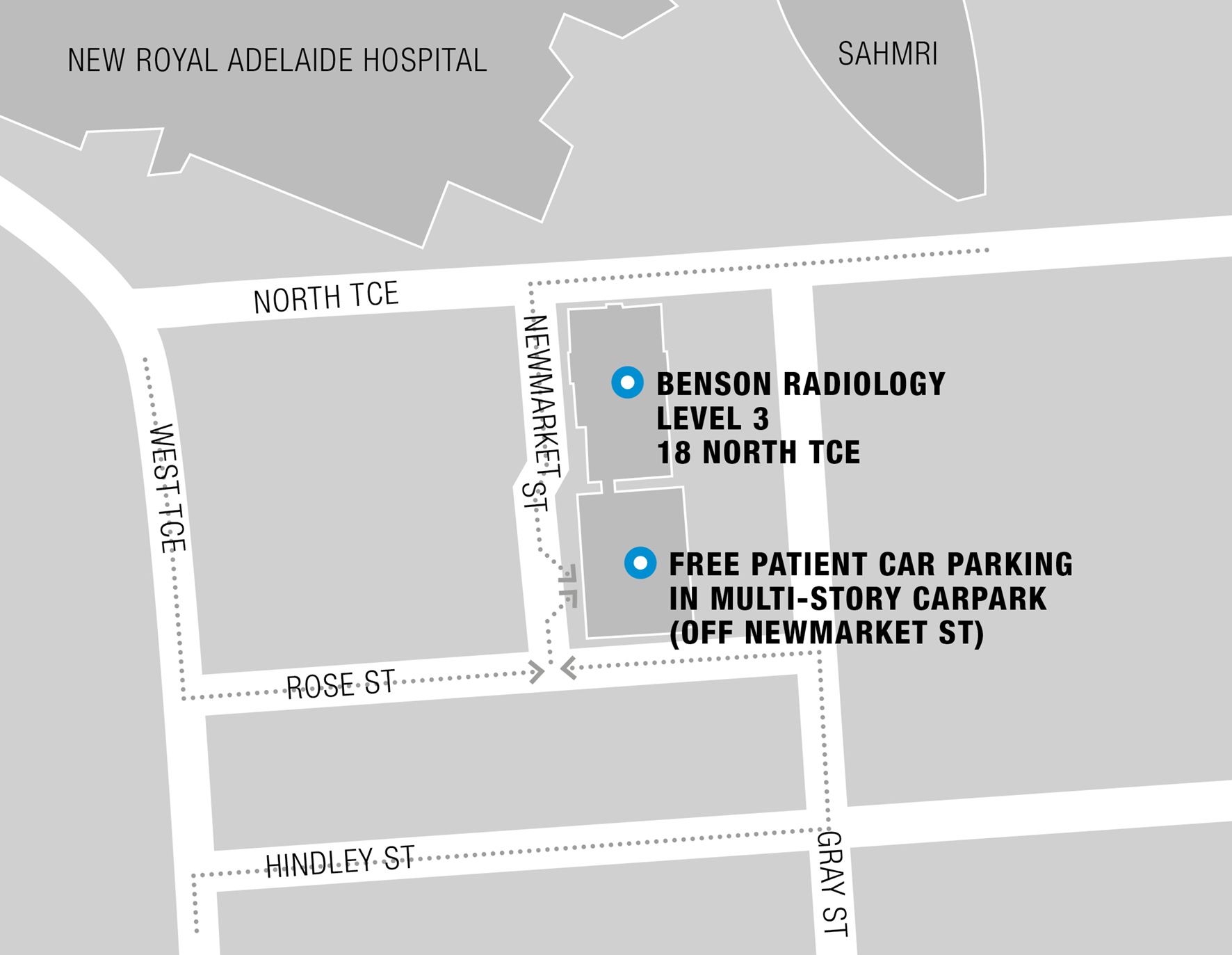 Contact our City West branch on 8115 9600.