We know our referrers are under increasing pressure at this time.
We also know with the expansion of telehealth and virtual consults - it may be more difficult to submit imaging request forms to us.
That's why we've developed a range of easy and 'express' ways for you to submit requests.
E-referrals (direct from clinical software)
If your clinic uses Best Practice, MedicalDirector, Genie or Zedmed you can send us e-referrals direct from your software to ours.
If you would like to activate the use of e-referrals, simply contact us at marketing@bensonradiology.com.au
Editable e-request (referrers only)
If you don't have a request form on hand, simply complete one online via this editable PDF. Click the submit button on the form and we'll do the rest.
Please note: the editable PDF must be downloaded (right click on the link and then click "save target as" or "save link as") and viewed using Adobe Acrobat 8.x or newer. It will not function correctly if it's opened directly within the browser.
Express request
If you already have a request (signed or unsigned), you can use any of these options:
SMS
Simply take a photo and SMS us at 0428 186 066
Or scan this QR code to open our SMS line on your phone.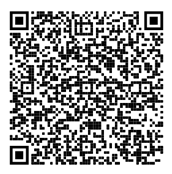 EMAIL
Email us at express@bensonradiology.com.au
WEB SUBMIT
Express upload via our website (easy one step process)